12th Annual Holiday Mini Art Exhibit
Ghost Gallery in Capitol Hill : Dec 13 - Feb 10, 2018
Two of my tiny Bob Ross oil paintings and two needle felted animal art for sale along with mini art from at least 100 other artists. Stop by the reception on Thursday, Dec. 13th 5-9pm during the Capitol Hill Art Walk! If you miss it there is a 2nd reception on Thursday, Jan. 10th 5-9pm.
Ghost Gallery is located at 1111 E. Pike St, in the Chophouse Row community.
Tues - Fri 11-7pm
Sat - Sun 11-6pm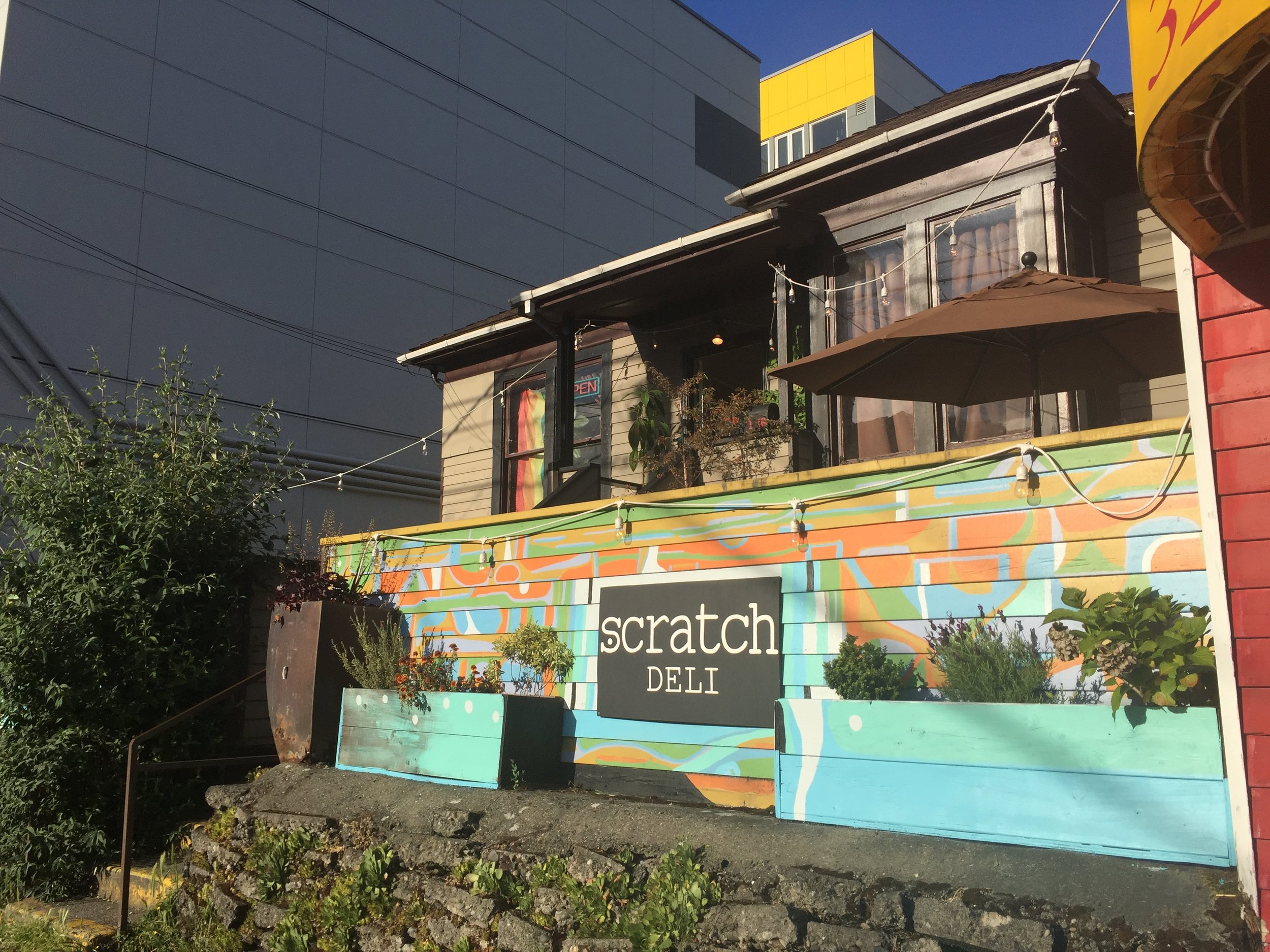 Scratch Deli at 1718 12th Avenue in Capitol Hill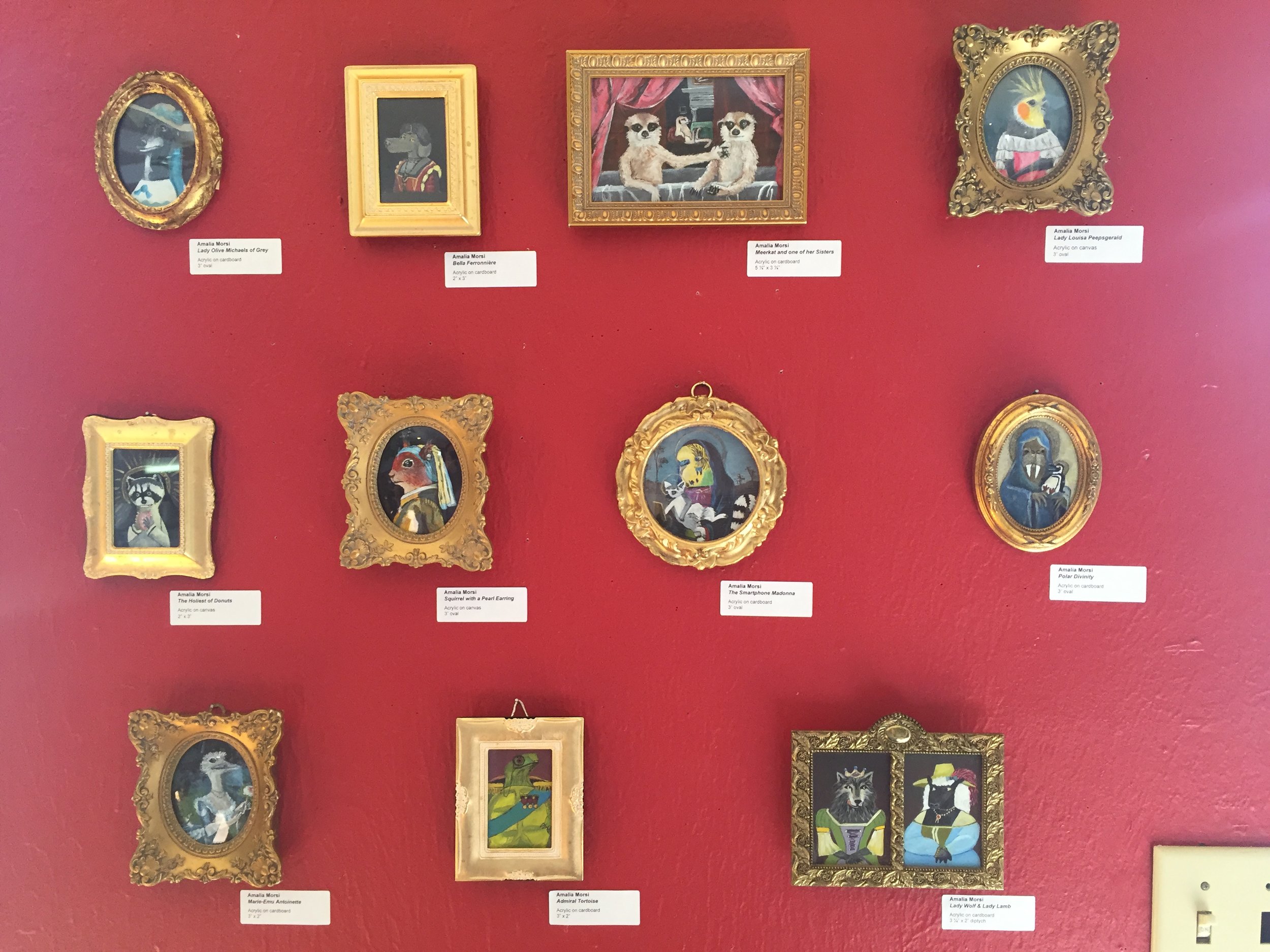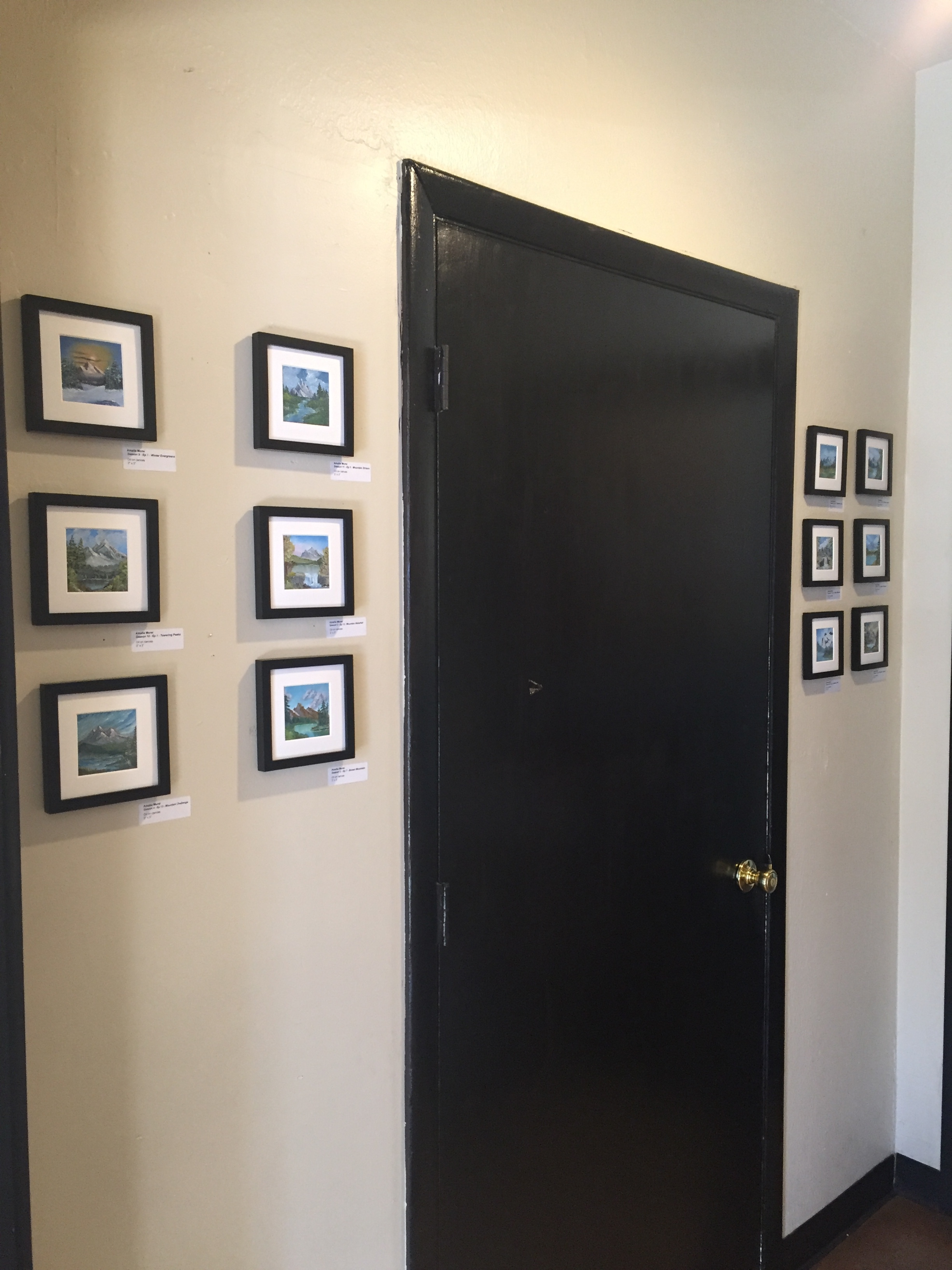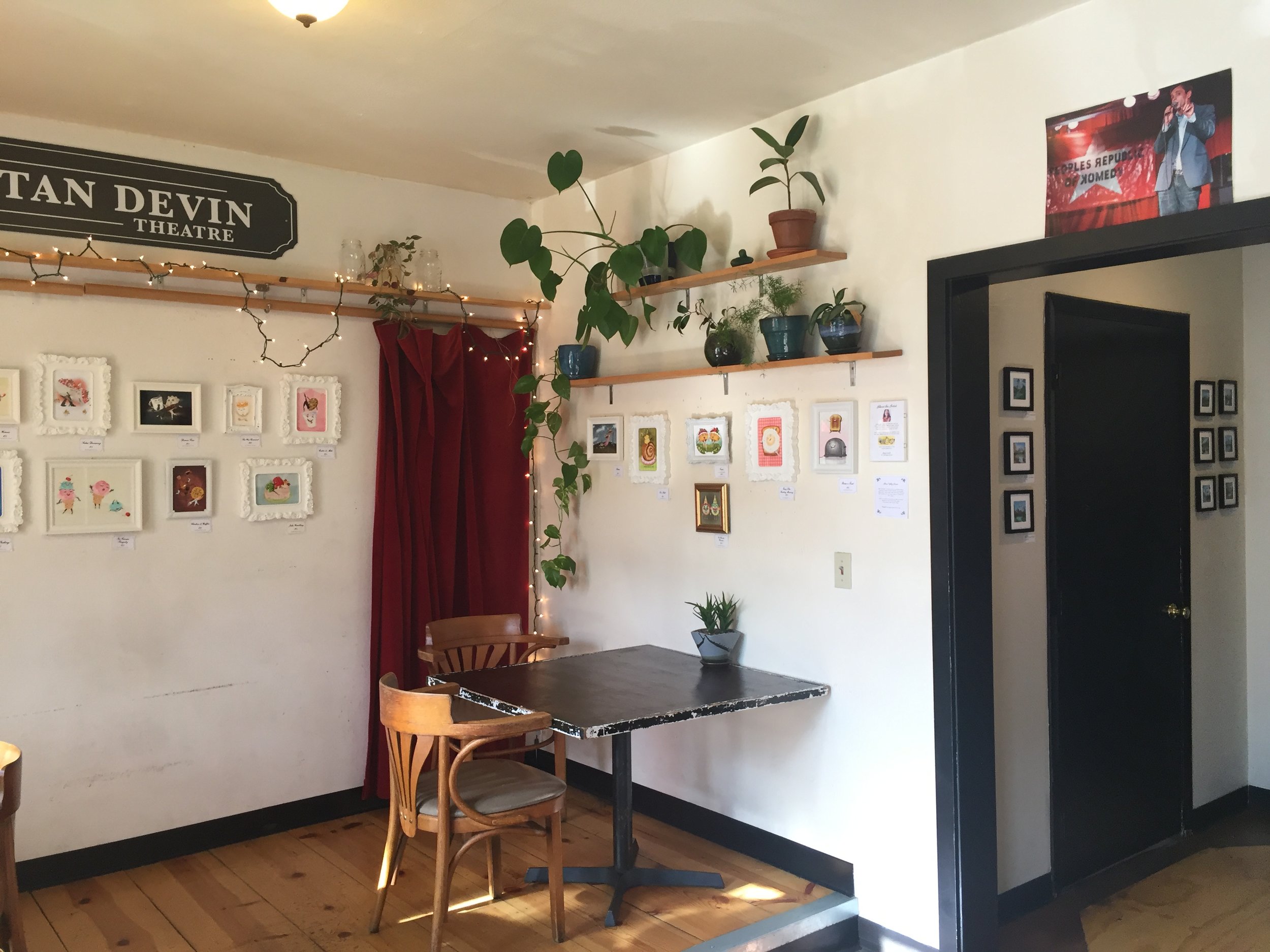 I-Connerie | Tiny Bob Ross Paintings
Scratch Deli in Capitol Hill: June 1 - Oct 11, 2018
Part of my miniature paintings series started with the discovery of a some of these small gold frames at a yard sale a long time ago. The absurd ornateness of the small frames reminded me of frames on masterpieces found in a museum, and my goal became to fill them with equally as absurd mini masterpieces.
French Noun[edit]. connerie f (plural conneries). (familiar) foolish act; (vulgar) bullshit; (uncountable) stupidity
i-Connerie is a ludicrous exploration of famous masterpieces, from a farcical view of Victorian cameo classic portraits to familiar religious icons with an absurd twist.
-----
After some time working in acrylics on mini paintings, I decided to try my hand at oil painting using some videos of Bob Ross episodes. Originally used as an oil painting exercise, creating the tiny landscapes started to become very grounding and meditative and became a kind of art therapy during the dark winter months. I started to look forward to beating the devil out of my tiny brushes while learning to paint fluffy clouds and happy little trees under the encouraging tutelage of Bob Ross.
Miniature Bob Ross Series